Welcome to the School of Mission
The aim of the School of Mission is to see every Christian in the UK comfortable and confident in sharing their faith faith in Christ Jesus through deed and words with wisdom, sensitivity and under the guidance and leadership of the Holy Spirit.
We are not about running talking shops for religious professionals, but want to explore how we can encourage ordinary Christians to explore more of what it means for each of us to participate in the mission of God in our locality and discover Gods call on our lives.
We believe that if you love Jesus and have a pulse then God is calling you to partner with him in transforming the world!
Book Andy
Vision
Here is a video about the vision of the School of Mission.
Team
Andy Mason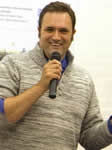 In 2017 Andy moved back to Poole in Dorset. Prior to that Andy was a Pioneer Minister in Kingswood and Hanham (Bristol) and was involved in setting up Street Pastors and planted a Church by the edge of a skate park (despite being totally unable to skate!) Before coming to Kingswood he was a curate in Salisbury, trained at St. John's Nottingham, and was a Youth/Schools worker in Poole, York and Wakefield. He loves films, books, beer and hanging out with his family.
Jackie Leswell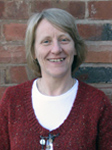 Jackie is a former Salvation Army Officer in Poole, also has been involved with the Freedom in Christ Course and with the work of Redeeming Our Communities. She chaired Churches Together in Poole for a number of years and worked with Faithworks Wessex, she started Town Pastors in Poole and was part of the Vineyard Church in Bournemouth, she has now moved back to Norfolk where she is beginning to get involved.
Mark Rich
Mark has lived in Bristol nearly all of his life, he is part of the leadership team of the River of Life Church in Hartcliffe, he was also heavily involved with the planting of Kingswood Street Pastors and even on one occasion had to take the Archbishop of Canterbury under his wing. He is a very gifted speaker and the least boring accountant you are ever likely to meet!
AJ Fewtrell
AJ is a Youth and Community Worker for St. Andrew's Church in Bournemouth, he has also worked for the youth service and studied at Moorlands Bible College, before that he has worked at Robert Dyas and has also done some work as a painter and decorator. He is never afraid to ask difficult questions especially over a pint or a decent fry up.